Business Digitalisation
·
Tallinn
·
Hybrid Remote
Front-end Developer
💡 Meiega lood tähendust! Ootame Sind sellest osa saama, FRONT-END ARENDAJA! 👇
🚀OLED OODATUD MEIEGA LIITUMA, FRONT-END ARENDAJA!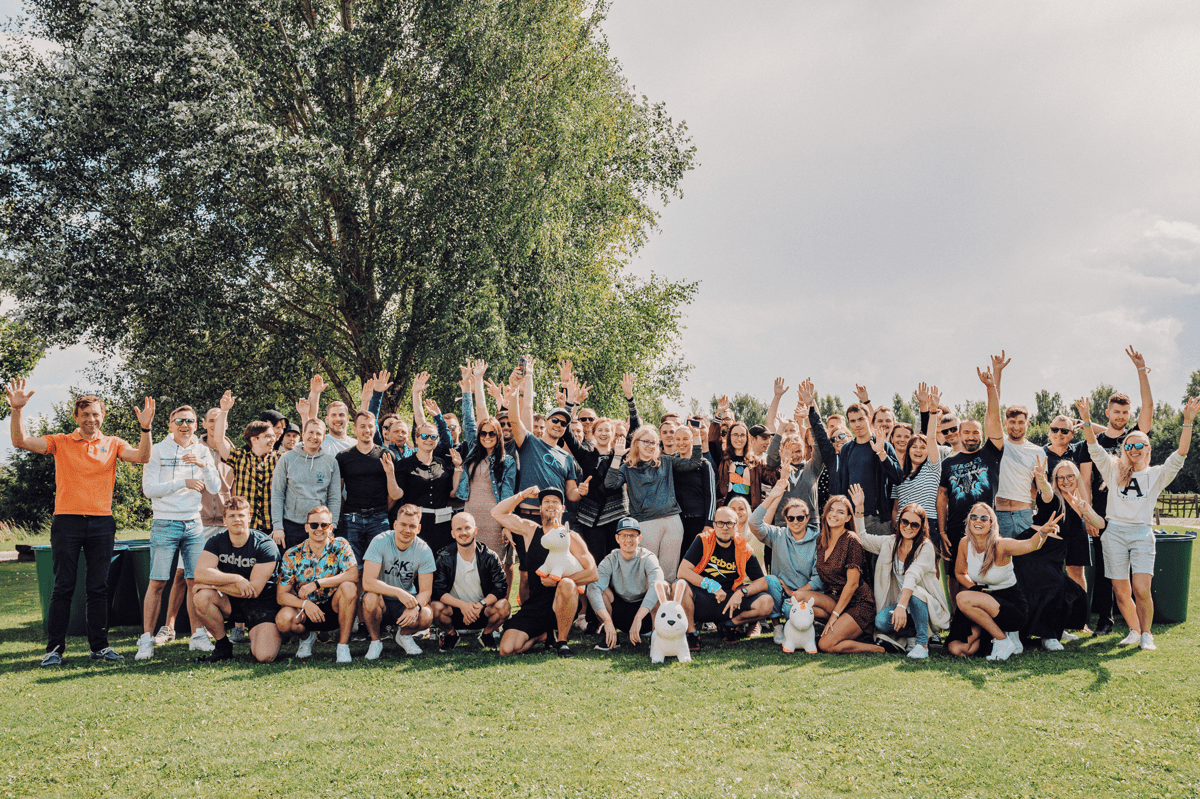 Sinu igapäevaseks tööks on kasutajasõbralike veebilahenduste loomine etteantud disaini alusel, korduvkasutatavate komponentide loomine, loodud front-end lahenduse sidumine back-end teenustega. Arendusprotsessis suhtled nii tiimiliikmete kui kliendiga. 

Pakume Sulle uusi ja alles algavaid põnevaid projekte, motiveerivat palganumbrit ning muid Sinu heaolu toetavaid hüvesid: sporditoetust, ägedat kontorit koos täisvarustuses köögi, mängu- ja sporditoa ning videomängude nurgaga. Tasuta parkimist, koolitusi, lahedaid ühisüritusi kogu aasta vältel nii ettevõtteüleselt kui oma tiimiga. Tasuta kohvi/teed, karastusjooke ja puuvilju kontoris ning tasemel töövahendeid. Meie juurest leiad ka arutlevaid ja humoorikaid kolleege, kellega on lausa lust koos töötada!

Net Groupi lugu saad lähemalt lugeda MEIE OLEME NET GROUP

OLED MEIE INIMENE!
See roll sobib Sulle, kui:
✅ Sul on vähemalt kolm aastat front-endi arenduskogemust
✅ kirjutad "puhtalt lehelt" alustades rakendusi, kasutades selleks TypeScripti ja Reacti
✅ oled vajadusel valmis hindama töömahtusid ja dokumenteerima loodud lahendusi
✅ Sul on silma UX/UI detailidele ning kokkupuuted tänapäevaste UI raamistikega
✅ oled tuttav automaattestimise praktikatega ja versioonihaldusega
✅ tahad käia ajaga kaasas ja katsetada uusi tehnoloogilisi võimalusi
✅ hindad meeskonnatööd ja argumenteerimist parimate lahenduste saavutamiseks
✅ valdad eesti ja inglise keelt

Tule ja ehitame üheskoos tähenduslikku tulevikku!

Kandideerimiseks saada meile oma CV või LinkedIni profiil läbi kandideerimislingi.

Ootame Sinuga kohtumist!

Kui Sul tekkis küsimusi projektide või soovid oma uuest tiimist rohkem teada saada, siis võta ühendust Maris Martin 5744 6208 või küsi kuulutuse chati kaudu.

Department

Locations

Tallinn

Remote status

Hybrid Remote

Employment type

Full-time
Contact
Maris Martin
Talent Acquisition Manager – Administration
Related jobs
Challenges that create value

We are brave. We are eager. Rules do not limit our ambitions. We have many opportunities and challenges. You can choose to develop both products and services, at home as well as abroad. You can create meaningful solutions that are really useful. You have a possibility to get a share in Net Group's own spin-offs with shareholders' preemptive rights.

Development opportunities

Our goal is to be masterful and we are motivated by constant development. We give you opportunities to grow and we invest in your development. Horizontal or vertical development – it's your call! Specialist or top specialist – you will get even better with us. Students are invited to participate in our practical Summer University to really put your skills on test and to see what you have learned at school. With us, you can really grow if you are only ready for it yourself!

People

We help and inspire each other and enjoy working together. We are smart and experienced. You can count on us. Our attitude is "Let's do it", and we keep our promises. Just like You. We are awesome – exciting work projects and joint leisure activities are things that unite us. We have our own band and football team. There are even more unifying interests. You are important for our people.

Environment

Workplace is essential for us. Our comfortable, spacious office has been created with keeping teamwork in mind. Each team has their own room, but with common motto "My room, my rules." Your work is supported by simple administration, various bonuses and a warm atmosphere. Top-level tools are elementary for us. We trust you and your ability to design your own work routines. The work is flexible and our people enjoy freedom of making decisions. We celebrate victory as well as everyday life with joint events. Our workspace invites to work together and to be together.
Meaningful Work
Giving our employees the opportunity to do meaningful projects that contributes to life on Earth is our mission. We are always looking for solutions that make difference and change the way we live, study or work

About Net Group
Net Group was founded more than 20 years ago with the aim to be the coolest place to work. We are big enough to ensure stability and small enough to be flexible. Our people are engineers, and we have a big pool of highly skilled growth masters at your service. We have empowered digital transformation for governments, local municipalities as well as big corporations and startups in Europe and Africa.
Already working at Net Group?
Let's recruit together and find your next colleague.