Full-stack Developer
💡Full-stack DEVELOPER, TURN your DREAMS into a MEANINGFUL CAREER! 🚀 We have created an environment where you can thrive and give your very best. Competent team and challenging projects are waiting👇
We are offering you a great chance to hop on at the best time in Net Group´s history! We are expanding our business, and you could play a significant role in this!

Our eCommerce team is waiting for you!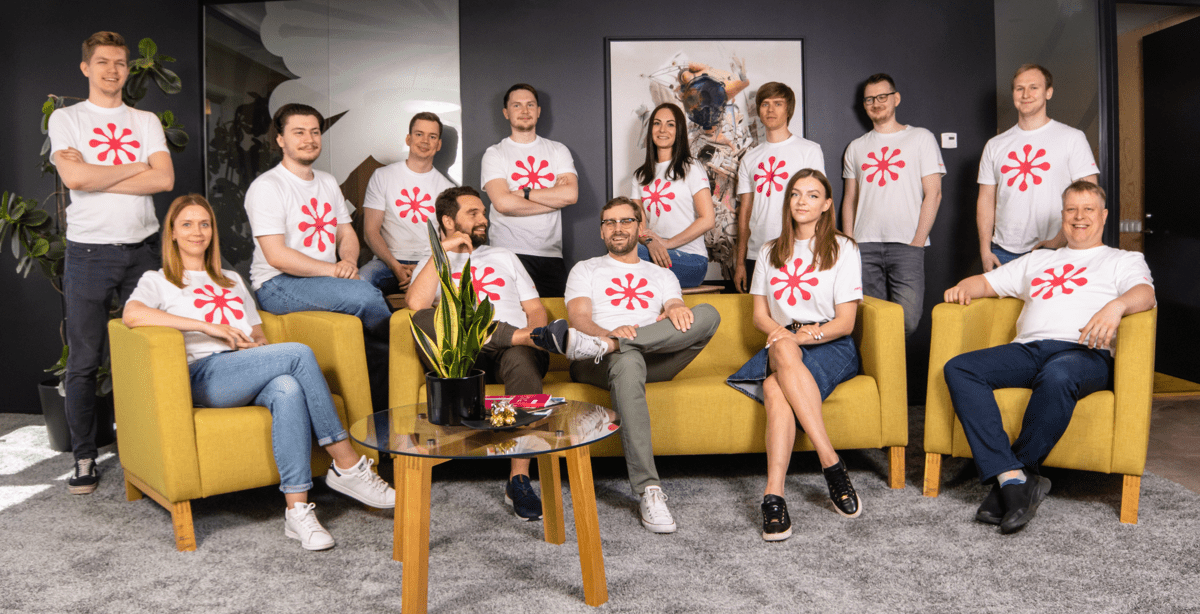 Your day-to-day work includes creating user-friendly web solutions based on a predefined design, creating reusable components, linking the front-end solution to back-end services. In the development process, you will interact with both team members and the client.
You will work closely with a team of professionals who are passionate about clean code, great teamwork, and finding the smartest solutions for our clients. We create publicly and internally used solutions to support digital commerce for our customers like Ehituse ABC, Invaru, TV3, Telia, Elisa, etc. Our solutions cover different areas of digital commerce, starting from webshops, PIM (Product Information Management) systems, Loyalty systems, SSO, and multiple integrations (f.e. ERP, Payment, Delivery providers, etc).
Our team includes different roles: project managers, QA, analyst, architects, and different levels of developers. We work collaboratively and support each team member in order to define best solutions for our clients. Our slogan: "One for all and all for one!"

Besides all that you will enjoy** projects that boost your growth, an attractive salary, sports benefits, learning bonuses and conference trips, cool joint events and activities. You will find a massage room and an entertainment corner at our cool Office, a fully equipped kitchen, free fruits, drinks, and coffee, and the best gear to work with. And last but not least - People who make your day at the (home)office!

Read more about the Net Group story WE ARE NET GROUP
https://netgroup.com/careers/

YOU ARE OUR PERSON!

 This role is right for you if you have:

2-4 years of experience working with .NET and C#
Commercial exposure to web service development
Hands-on experience designing relational databases (preferably in MSSQL)
Comfortable working in an Agile software development team
Familiarity with common software development patterns (e.g. SOLID, Gang of Four etc)
Clean code driven; test focused mentality
Active team player and ready to mentor other colleagues
Proficiency in Estonian orally and in writing; good English.
Location: in Estonia
Nice to have
Experience developing in React, Angular, Vue.js or other major JavaScript technologies
Commercial exposure to cloud platforms
Hands-on experience with DevOps pipelines
Ready to participate in the preparation of tenders
Willingness to directly communicate with clients
Not shying away from documenting your work
Continuous self-improvement
If not now, when?**
Did that sound like the next step on your career ladder?
We are looking forward to receiving your application already today!
#netgroupheroes #netgroup #meaningfulcareer
Should you have any additional questions about your future team or project, please get in touch with Maris Martin +372 5347 7810 or have a chat here!
Turn your dreams into a meaningful career!

Locations

Tallinn

Remote status

Hybrid Remote

Employment type

Full-time
Challenges that create value

We are brave. We are eager. Rules do not limit our ambitions. We have many opportunities and challenges. You can choose to develop both products and services, at home as well as abroad. You can create meaningful solutions that are really useful. You have a possibility to get a share in Net Group's own spin-offs with shareholders' preemptive rights.

Development opportunities

Our goal is to be masterful and we are motivated by constant development. We give you opportunities to grow and we invest in your development.

Horizontal or vertical development – it's your call! Specialist or expert – you will get even better with us.

Students can join our Junior Program and practice everything they have learned at school in real work life.
With us, you can really grow if you are only ready for it yourself!


People

We help and inspire each other and enjoy working together. We are smart and experienced. You can count on us. Our attitude is "Let's do it", and we keep our promises. Just like You. We are awesome – exciting work projects and joint leisure activities are things that unite us. We have our own band and football team. There are even more unifying interests. You are important for our people.

Environment

Workplace is essential for us. Our comfortable, spacious office has been created with keeping teamwork in mind. Each team has their own room, but with common motto "My room, my rules." Your work is supported by simple administration, various bonuses and a warm atmosphere. Top-level tools are elementary for us. We trust you and your ability to design your own work routines. The work is flexible and our people enjoy freedom of making decisions. We celebrate victory as well as everyday life with joint events. Our workspace invites to work together and to be together.
Meaningful Work
Giving our employees the opportunity to do meaningful projects that contributes to life on Earth is our mission. We are always looking for solutions that make difference and change the way we live, study or work

About Net Group
Net Group was founded more than 20 years ago with the aim to be the coolest place to work. We are big enough to ensure stability and small enough to be flexible. Our people are engineers, and we have a big pool of highly skilled growth masters at your service. We have empowered digital transformation for governments, local municipalities as well as big corporations and startups in Europe and Africa.
Full-stack Developer
💡Full-stack DEVELOPER, TURN your DREAMS into a MEANINGFUL CAREER! 🚀 We have created an environment where you can thrive and give your very best. Competent team and challenging projects are waiting👇
Loading application form
Already working at Net Group?
Let's recruit together and find your next colleague.